<< back to Personal Training at Our Lower Haight Location
Train with Thespina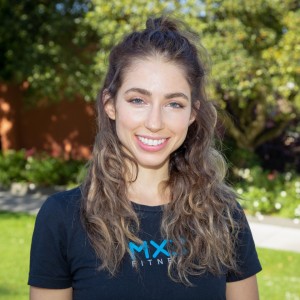 MX3 Fitness Trainer and Nutrition Coach, Thespina Hilas MA, Holistic Nutrition
Thespina's academic background in nutritional science and holistic nutrition gives her a unique perspective of fitness. She understands that lifestyle and diet habits can impact wellness, and she can help you gain the mindfulness and discipline you need to make exercise an enjoyable lifetime commitment. As a Latin dance performer, she incorporates flexibility, body awareness, strength, and control in her training style. Whether your goal is to lose weight, gain muscle and strength, or just improve your health in general, she can give you the guidance, structure, and motivation you need to succeed.
Thespina is not taking new clients.
One-on-one personal training with Thespina. Thespina trains out of our Lower Haight location.
5 Pack - $600
($120.00 each)
10 Pack - $1,100
($110.00 each)
20 Pack - $2,000
($100.00 each)
30 Pack - $2,850
($95.00 each)
50 Pack - $4,600
($92.00 each)