<< back to Personal Training
Train with Govinda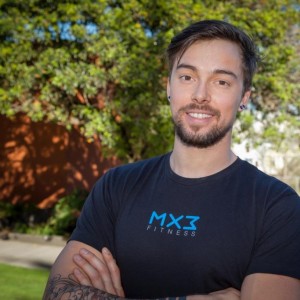 MX3 Fitness Trainer, Govinda Schäfer.
Govinda is a certified Functional Range Conditioning (FRC) and Kinstretch mobility specialist, focusing on form and balance. He concentrates on increasing joint function; extending his client's active and usable ranges of motion; and developing whole body strength awareness. When weight training, Govinda uses kettlebells, acrobatic techniques, classic strength exercises, as well as body weight movements, to give his clients a unique and challenging experience.
Govinda is currently taking new clients.
5 Pack - $550
($110.00 each)
10 Pack - $1,000
($100.00 each)
20 Pack - $1,800
($90.00 each)
30 Pack - $2,550
($85.00 each)