Yoga 101 - with Marc Morozumi
<< back to workshops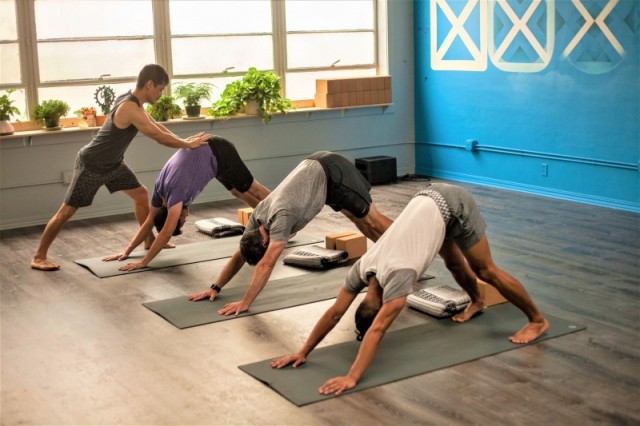 Sunday, Feb 09 at 11:00 am
Instructor: Marc Morozumi
2 credits required
Duration: 120 minutes
Cancellation Requires: 1 hours notice
This class has been canceled
So many studios and choices, where do you go? Where do you start? You may ask if you'll be flexible enough or will you be overwhelmed by attending a class? All of these may keep you away from experiencing the true gift of yoga, which is to gather tools to calm the mind and bring optimum health and well-being to your mind-body connection.
Come learn the basics and how you are meant to find your pathway into yoga versus trying to fit in to a class that might otherwise be intimidating. This is a great 101-style workshop for beginners or anyone wishing to get a deeper understanding of yoga basics. You'll also experience the small group space - The Yoga Loft @ MX3 Fitness, a new studio in the Castro offering sincere instruction in a supportive environment. No more than 16 per class or workshop.
Yoga takes effort and like anything, inspiration and commitment are key aspects to experiencing benefits. Being aware of the basic science behind a yoga practice may help you create or sustain the desire to prioritize your overall well-being. If you've been holding off on taking a yoga class or simply eager to learn more and discover this great new space in the Castro, then don't be afraid and come discover the true benefits suitable for every body.